TiVo Community Forum Archive 1 (http://archive.tivocommunity.com/tivo-vb/index.php)
- Happy Hour - General Chit-Chat (http://archive.tivocommunity.com/tivo-vb/forumdisplay.php?forumid=5)
-- Anyone have any scotch? (http://archive.tivocommunity.com/tivo-vb/showthread.php?threadid=182471)
---
Posted by gregpr on 06-29-2004 08:10 AM:
I got a bottle of this...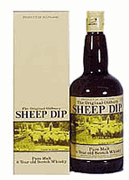 Good stuff
__________________
"Happiness on earth ain't just for high achievers" -- Brooks and Dunn

Join us in Las Vegas for TC-Con '05, June 13,2005!

*5130*
---
All times are GMT. The time now is 09:02 PM.
Powered by: vBulletin Version 2.2.8
Copyright © Jelsoft Enterprises Limited 2000, 2001.
(C)opyright - All Rights Reserved. No information may be posted elsewhere without written permission.
TiVoŽ is a registered trademark of TiVo Inc. This site is not affiliated with TiVo Inc.